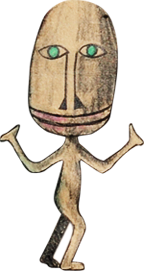 History
"From the surrealist artist André Breton to the mountain climber Gaston Rébuffat, all the people we feature have a deep dedication. They live according to fundamental values of liberty and responsibility that we all admire. Their very dedication is what has singled them out and that is why we are interested in them". The words of Séverine Gauci, producer and chief executive of the company SEVEN DOC, that celebrated its tenth year in 2009.
Production
More than a hundred documentaries have been produced, mainly intended for T.V. or DVD distribution.
Seven Doc's main themes are Art and Culture, Adventure, Spirituality, Automotive.
Many of the films have been awarded prizes at national and international festivals.
Edition
2001, our activities were enhanced by the addition of a publishing division with the acquisition of PUBLIALP. This lets us combine books together with DVD's in a boxed presentation.
We have published two main collections (among others) : the "Lighthouses Anthology" and the "Mountain Collection"—boxed sets with DVD and an eighty-eight page book featuring full-color pictures.
Distribution
2004, distribution became an independent branch of our activities with the creation of the STUDIOS WIN WIN. This operation is now responsible for T.V. broadcast rights as well as DVD and CD audio distribution.
Our original treatment, makes highly specialized subjects accessible to a wide public. Technical quality as well as an international dimension in our production have made distribution and sales of products in the SEVEN DOC catalogue world-wide.
Music
Early in 2010, SEVEN DOC set up an operation for musical production and publishing under the label SEVEN ZIK.
From the beginning, with utmost concern for high quality and creativity, SEVEN DOC has taken special care concerning the sound tracks of its documentaries. We are in constant collaboration with composers, musicians, sound designers in creating sound tracks that truly augment the images.
(cliquez sur les logos pour accéder à une présentation de chaque société).