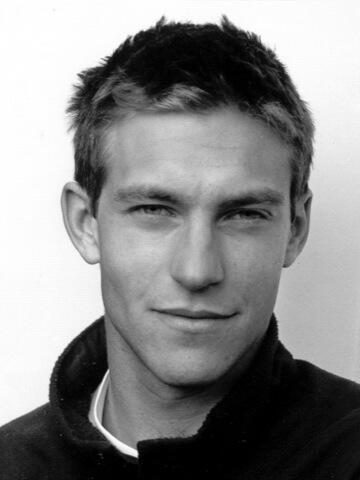 Bertrand Delapierre
Film-maker
Bertrand is one of those rare people who can take a camera along with him to the trickiest locations, and get the images for himself. He lives and works in Passy, on the route to Mont Blanc.In 1994, he left the valley to do an engineering degree in composite materials at Chambery, bringing together his passion for technology and his passion for the mountains. But his attraction to images eventually prevailed. Now a director and cameraman, he began with images of surfing and skiing and is one of the young directors that Seven Doc has accompanied right from the beginning as feature film directors. A distinguished mountaineer, his knowledge has enabled him to share many steep descents in the Alps and the Himalayas with his friend and climbing partner Marco Siffredi (who was the first snowboarder to descend Mount Everest by the Norton corridor in spring 2001). His engineering knowledge enabled him to be at the origin of the first website dedicated to mountain videos. His high level of performance is omnipresent in his films, but it's simply a way of enhancing the beauty of the mountains and the intensity of a climbing story.

From making clips, in 2003 you launched into making Ice Up with François Damilano and six top level ice climbers... what do you think of that first step into feature length mountain films now?
Ouch, it's really hard for me to watch those old films... Ice Up was a long time ago, way back in 2003! What is more important to me is the essence of the mountain films I make. They talk about the mountains, the history of climbing, and commitment... this is what excites me. It's a way of sharing stories with the general public that few could normally see. Rather than looking backwards, I prefer to look to the future. My best movie, I hope, will be the next one...

How do you manage your progress in mountaineering and your work, plus your camera equipment in such difficult places?
I'm constantly looking for new and more efficient equipment that's better adapted to my purposes, and then I tinker with it to suit me. But unfortunately, in the end, I don't really get to go to many difficult places often because people think, mistakenly, that it's impossible for a camera operator to be involved in what they are doing. So the standby solution is the helicopter... Whereas if I had more opportunities to shoot my pictures "in the intimacy of the action", I could show the human dimension better, the real story of the climbing.
His films produced by Seven Doc
Ice Up - 2003
Marco, étoile filante - 2005
Skippers d'altitude - 2005
Les amants des Drus - 2006
La sorcière blanche - 2007